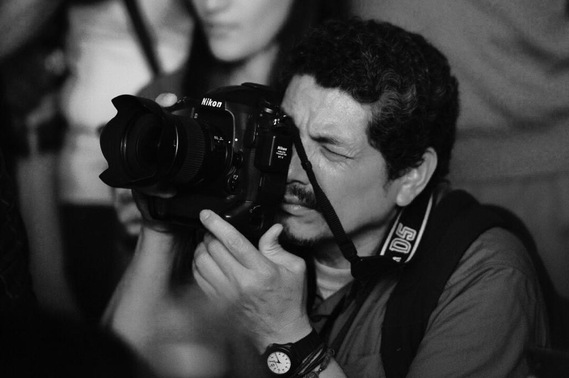 Bio
Bachelor of Journalism at the University of El Salvador specialized in Photojournalism.
Have worked for Agence France-Presse (AFP) since 1991 as graphic correspondent and since 2007 as head of photography for Central America, Mexico and currently in Venezuela.
Born in San Salvador, El Salvador, I started my journalistic career when my country and the Central American region were involved in a political and social crisis generated by civil wars in Guatemala and El Salvador, war against the Sandinista Revolution in Nicaragua and social upheaval in Panama during the mandate of General Manuel Antonio Noriega, in the 1980s.
Within this framework, my photographic experience was dominated by conflicts and for six years I had to cover the different aspects of the war in my country until culminating in the signing of the peace agreements in 1992.
From that year on, my experience in conflicts began and I had to travel to Peru precisely when the guerrilla group Sendero Luminoso began one of its largest offensives against the government of President Alberto Fujimori.
So far I have covered coups in Honduras, Haiti, Venezuela and Guatemala. The war in Iraq, Israel and Palestine, the Gaza Strip, Afghanistan, among others. Four World Cups, Olympic Games, Confederations Cup, America's Cup in various editions and other high-level sporting events. Political meetings of world leaders in different countries as well as natural and civil aviation tragedies.
I have participated in collective photography shows in El Salvador, also with photographs in the books "Images not to forget", "El Salvador 10 Years Later" and in several books with the best photos of the year from Agence France-Presse.